STAR COLLECTOR: CAPTIVATING CARIBBEAN
on Wind Spirit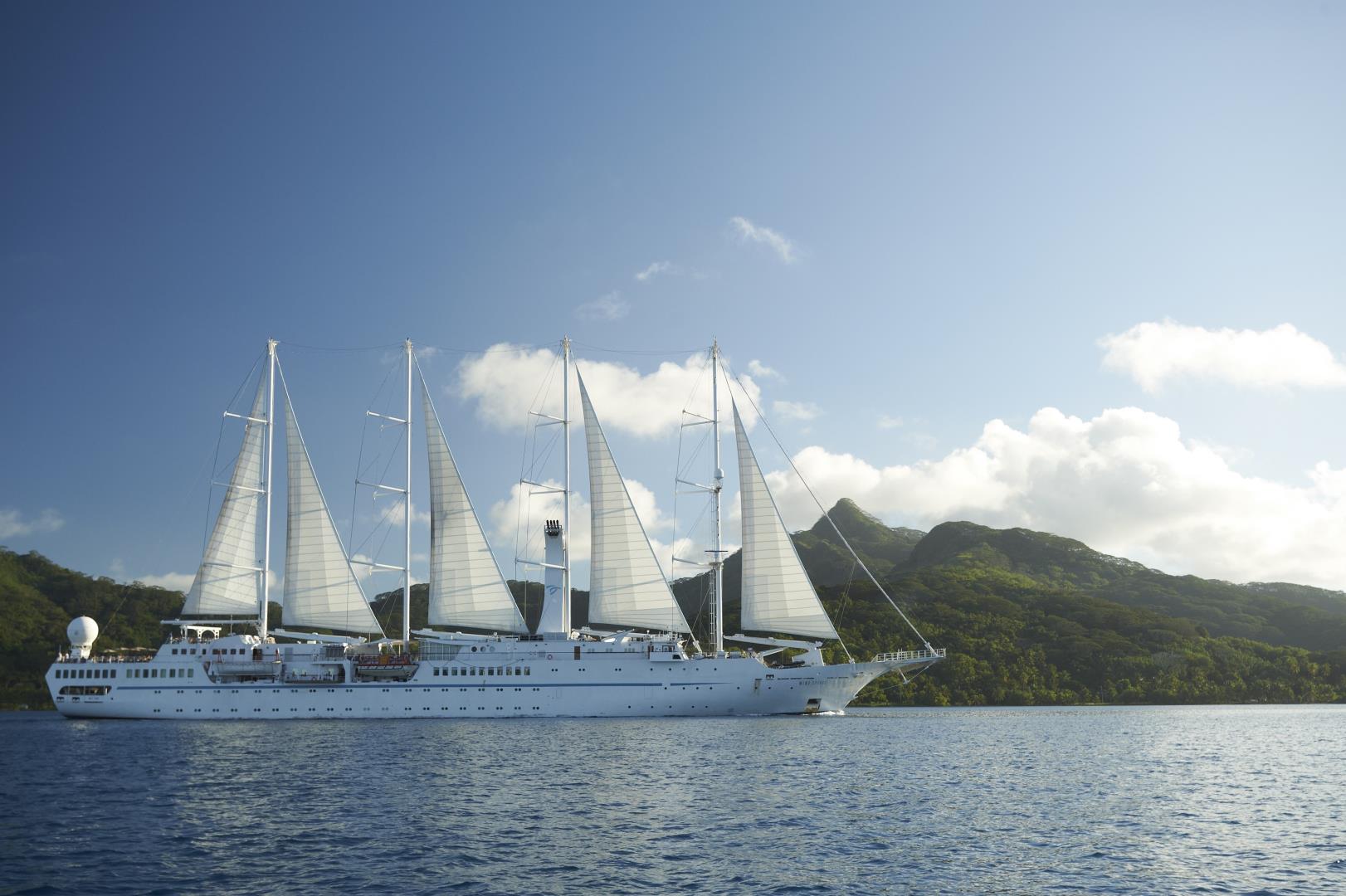 Photo Credit: Roger Paperno
Begin in Barbados with a visit to the fairyland magic of Harrison's Cave before setting sail for the French-Caribbean splendor of Martinique, where Empress Josephine spent her childhood. In St. Lucia enjoy shopping in the bustling capital of Castries, scenic Morne Fortune, and an overnight on Pigeon Island with plenty of beach time and a chance to visit the majestic volcanic Pitons. Follow your nose through the aromatic open-air markets of beautiful St. George's on the "Isle of Spice." Enjoy the exclusive Signature Beach Party on Mayreau and walk up Mount Pleasant to witness the amazing view from Fort Hamilton on Bequia. Swim with sea turtles in Tobago Cays Marine Park and listen for the conch beckoning fishing boats home. In Soufriere, feel the heart and soul of St. Lucia when you stroll by street vendors and hike to secluded waterfalls. Bonaire begs you to bring binoculars for bird watching - from flamingos to native parakeets to Amazon parrots. Savor the pastel colors of Old Town Willemstad and explore the limestone formations and ancient petroglyphs of Hato Caves. Complete your voyage in Aruba where you can relax and take in some of the Caribbean's best beaches or play dominoes with locals.

THE WORLD'S BEST SMALL SHIP CRUISE LINE
NO ONE ELSE GOES SO FAR TO GET TRAVELERS SO CLOSE …
You're closer to secluded coves, tiny villages, misty fjords. To ancient ruins, medieval alleyways, quaint marinas. To unspoiled beaches, unfamiliar cultures, undiscovered atolls. To enlivening your curiosity and awakening your sense of wonder. You're closer than ever to the kind of authentic and unforgettable experiences that you travel to find in the first
...